Star connection has been a leader in Home services for over 20 years. We have been connecting and servicing residential customers with Internet, television, phone, security and automation products. With thousands of satisfied customers Star Connection is the best choice for all your home service needs. We partner with the best services such as Satellite systems from DISH and DirecTV and cable providers like COX and Xfinity. We connect you with the best products at the best prices. Give us a call today and talk to one of our friendly knowledgeable consultants.
Dish Network
Up to 290 channels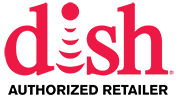 Type: Satellite, 100.00% Availability in 53944
Dish Network provide services to 13.7 million television and 580,000 broadband subscribers.Enjoy hundreds of HD channels, thousands of On Demand choices, and lots of savings when you choose a DISH package. Whether you're a sports fanatic or movie lover, DISH has you covered with over 330 channels available.In fact, on average, DISH offers more channels than most TV providers. Get 3 months of FREE HBO, SHOWTIME, Cinemax, and Starz with any DISH package. With that kind of selection, you can rest assured that DISH has the right channel lineup for you.

DIRECTV
Up to 315 channels

Type: Satellite, 100.00% Availability in 53944
Providers like DIRECTV have moved satellite TV service from rural areas into the mainstream. A wide range of packages, bundled services, and superior DVR equipment make DIRECTV a great value for customers everywhere. DIRECTV specifically excels in the new customer experience, offering free installation and a consumer-centric approach that makes the two-year commitment much easier to swallow. DIRECTV is Best For: Installation

Charter
Up to 200 channels

Type: Cable, 18.90% Availability in 53944
Charter struggles with a reputation for poor customer service but has been making improvements to earn FCC approval for their recent merger with Time Warner Cable.

Frontier

Type: IPTV, 21.17% Availability in 53944
Frontier is offering fiber in portions of its footprint, which leans towards rural areas. It's been well received among that customer base, who are enthusiastic to find the future of the internet has finally arrived. While the cost is a little more than customers would pay for cable, they seem to appreciate having the choice and have rewarded Frontier with high marks in satisfaction.

Reedsburg Utility Commission

Type: IPTV, 5.83% Availability in 53944
Reedsburg Utility Commission offers service in 1 state.Reedsburg Utility Commission offers fiber internet access.Reedsburg Utility Commission offers service in 8 zip codes nationwide.

Local Channels in Lyndon Station
Madison, WI - ABC (WKOW), Madison, WI - CBS (WISC), Madison, WI - CW (WMTV2), Madison, WI - FOX (WMSN), Madison, WI - IND (WIFS), Madison, WI - NBC (WMTV), Madison, WI - PBS (WHA)
SEARCH NOW for special deals and pricing from Star Connection! See more. Talk more. Do more.
In as little as 30 seconds, you'll see the best Star Connection Bundle deals. Simply enter your address and email address into the safe and secure form.
Check Television providers by street or by Zip code
See near by cities