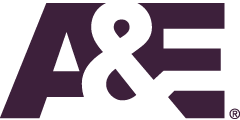 A&E
A&E HD is television that you can't turn away from. A&E offers a diverse mix of high quality entertainment ranging from the network's original scripted series to signature non-fiction franchises.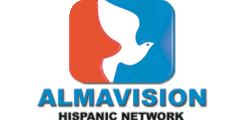 Alma Vision Hispanic Network
Almavision is a Christian television network that teaches family values with biblical principals through the five full ministries: apostle, prophet, evangelist, pastor and teacher, and by establishing churches for the community and helping families in need.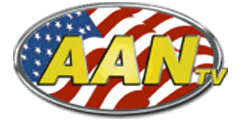 America Live
America's Auction Network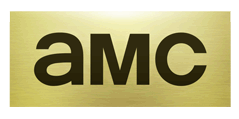 American Movie Classics
AMC boasts a comprehensive library of the most entertaining movies of all time, as well as award-winning dramas and non-scripted programming.
Baby First
BabyFirstTV is the nation's only TV network made just for babies, toddlers and parents. Developed by educational experts, BabyFirstTV programming offers an inspiring journey filled with numbers, animals, colors, music and more. Plus, it's completely commercial-free!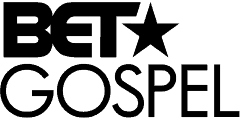 BET Gospel
BET Gospel is a channel for consumers in pursuit of spirituality through uplifting, high quality programming. Personal growth and development is achieved through motivational content and entertainment through the serenity of the traditional and the excitement and energy of the contemporary.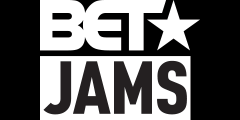 BET Jams
BET JAMS is the 24 hour hip-hop-dedicated channel devoted exclusively to hip hop music videos, programming, lifestyle and more.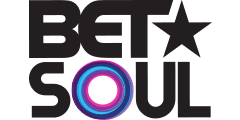 BET Soul
BET Soul is the 24 hour network that connects true music enthusiasts to real soul music as well as to the artists they love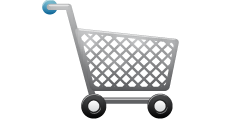 Buy!
Buy! Some of today's newest and hottest products from the comfort of your own home!
BUZZR (BUZZR)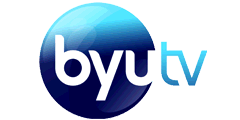 BYU Television
BYU Television is dedicated to programming that reflects the values and mission of Brigham Young University. Orchestral, choral and jazz performances originating directly from the BYU campus reflect those same values. We also feature the best of collegiate sports, including football, men's and women's basketball, gymnastics, soccer, baseball and lacrosse. Lifelong learning educational programs, much of it produced by BYU Television, includes topics like personal finance, cooking, gardening, focus on family and genealogical research. In addition BYU Television delivers popular offerings from the LDS Church, such as the Mormon Tabernacle Choir's Music and the Spoken Word. For specific programming information, please visit www.BYUTV.org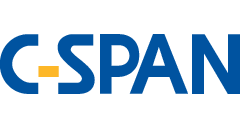 C-SPAN (CSPAN)
C-SPAN offers unique news and information programming, including 24-hour coverage of important political events from Washington, D.C. and around the nation including live debate from the floor of the U.S. House.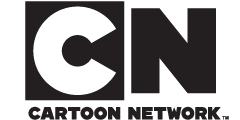 Cartoon Network
Cartoon Network is an outrageous environment that celebrates all kinds of youth-targeted entertainment, from original animation and reality series to the best in action-adventure and animé.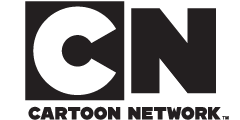 Cartoon Network - West
Cartoon Network is an outrageous environment that celebrates all kinds of youth-targeted entertainment, from original animation and reality series to the best in action-adventure and animé.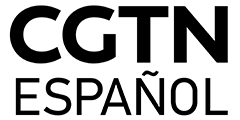 CGTN Espanol (CGTNE) SD
CCTV-E broadcasts programs in Spanish including news, features, education and entertainment programs in a timely, narrative and culturally flavored way.

CGTN News (CGTNN) SD
CCTV-News, an English-language Chinese channel, offers the country the best window into China and its culture. CCTV-News' programming includes news and cultural and entertainment programs.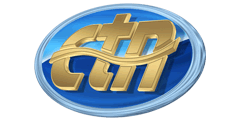 Christian Television Network
CTN is dedicated to bringing positive Christian programming with unique, wholesome values.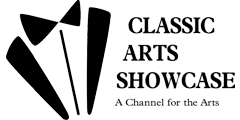 Classic Arts Showcase
Classic Arts Showcase is a 24-hour cable channel that plays contemporary, vintage and rare video and film clips of the arts.

Available at no additional cost to Dish customers. May require additional dish antenna to view this programming. Additional fees may apply.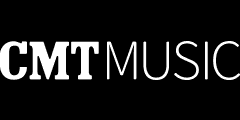 CMT Music
CMT Music is CMT's 24-hour music channel, directly connecting the robust country audience nationwide with the music it craves most. The digital channel delivers country music's hottest videos, performed by the format's biggest stars and newest faces, 'round the clock to passionate fans.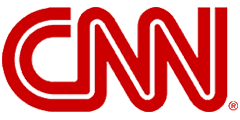 CNN (CNN)
Every day, every night, everywhere, viewers depend on CNN - for its unparalleled coverage of breaking news and dynamic blend of debate and in-depth analysis.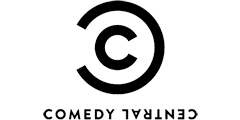 Comedy Central (CMDY)
COMEDY CENTRAL is comedy. In all its forms. Hands-down, the #1 provider of surprising, cutting-edge, laugh-out-loud programming from today's hottest comic talent.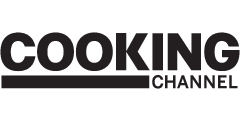 Cooking
Cooking Channel is a network dedicated to viewers hungry for more food and cooking. Expert, engaging chefs explore cooking in every dimension – from trends to techniques – bringing international flavors to the table, offering tantalizing new cooking ideas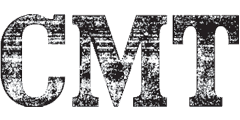 Country Music Television
CMT is the #1 destination for contemporary country music. CMT's programming mix blends hit music franchises with family, adventure and comedy-oriented series that reach the heart of the country audience.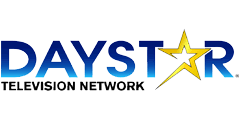 Daystar (DYSTR)
With an extensive blend of interdenominational and multi-cultural programming, Daystar is committed to providing quality television that will reach our viewers, refresh their lives, and renew their hearts.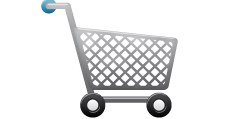 DEAL
The latest products in Fitness, Housewares, Health, Beauty and more, delivered to your door!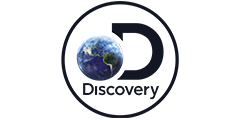 Discovery
Illustrating the world in all its wonder, diversity and amazement, Discovery Channel creates content that ignites viewers curiosity, immerses them in the how and why and satisfies them with information.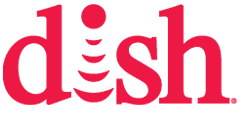 Dish Info 101
Dish informational programming provided for customers and retailers.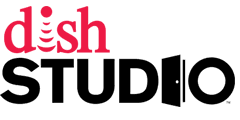 Dish Studio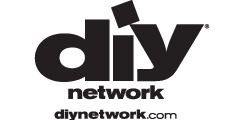 DIY
DIY Network is the go-to destination for rip-up, knock-out home improvement television. DIY answers the most sought-after questions and offer creative projects for do-it-yourself enthusiasts.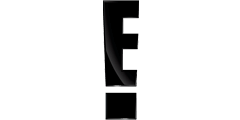 E! Entertainment Television
E! inspires and entertains the Pop Culture fan in all of us. We never let you go a day, an hour, a minute without your Pop of Culture.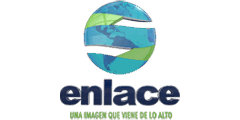 Enlace
Enlace allows you to watch recognized lecturers and panelists while they share values, and lessons to help you reach integral success. Merengue, Salsa, Bachata, Rock and Gospel, have a special place in Enlace, since we feature the best videos and concerts to inspire Children, youth and adults as well. With originating exclusive programs of all Latin America and US Latinos, Enlace celebrates the beauty of the Hispanic culture.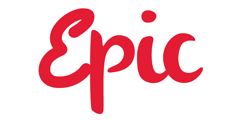 EPIC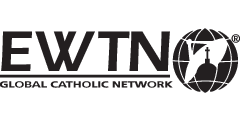 Eternal Word Television Network
EWTN is America's largest religious cable network. EWTN provides 24 hours of family-oriented, spiritual growth programming featuring top-notch talk shows, weekly series and exciting documentaries.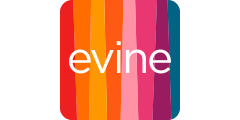 EVINE Live (EVINE)
EVINE Live is an entertaining, live, 24-hour TV shopping network offering a broad array of quality products, from jewelry and fashions to consumer electronics, beauty aids, and more, at wonderful prices. EVINE Live's Commitment to customer service, including a money-back guarantee, ensures your satisfaction and convenience.
FETV
Celebrating faith, family, and freedom with family-friendly shows, inspirational ministry programs, classic movies, and patriotic films and specials.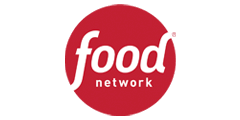 Food Network (FOOD)
Food Network is a unique lifestyle network that strives to be way more than cooking, exploring new and different ways to approach food - through pop culture, competition, adventure, and travel.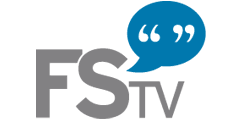 Free Speech TV
Working for progressive social change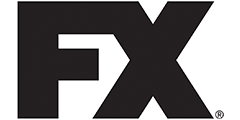 FX (FX)
FX is reinventing the programming landscape and amassing critical acclaim with original scripted series, and a growing roster of blockbuster movies and acquired hit series.
FXX
FXX delivers edgy, authentic, irreverent, smart and subversive programming. FXX features iconic hits like It's Always Sunny in Philadelphia and The League plus a slate of block buster movies and other comedy favorites like Arrested Development.
FXX
FXX delivers edgy, authentic, irreverent, smart and subversive programming. FXX features iconic hits like It's Always Sunny in Philadelphia and The League plus a slate of block buster movies and other comedy favorites like Arrested Development.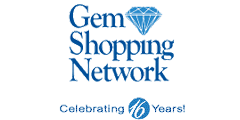 Gem Shopping Network
Gem Shopping Network-Live Shopping, Infomercial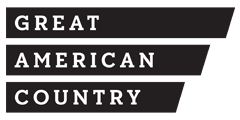 Great American Country (GAC)
Great American Country plays back-to-back country videos 24 hours a day, 7 days a week. Programming includes one-on-one country artist interviews, newly released and alternative country music videos.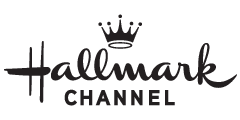 Hallmark Channel (HLMRK)
Hallmark Channel delivers extraordinary original movies and award-winning entertainment you won't find anywhere else, characterized by cinematic excellence and relevant stories.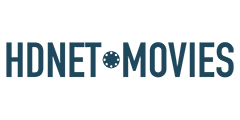 HDNet Movies (HDNMV)
HDNet Movies features a wide selection of major studio theatrical releases-all uncut, unedited, and appearing in their original aspect ratio so that viewers get the best possible home theater experience. Only HDNet Movies exclusive Sneak Preview brings feature films to viewers before they premiere in theaters!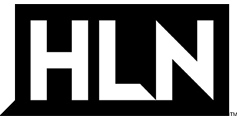 Headline News
HLN updates viewers constantly, 24 hours each day, with complete and concise national newscasts throughout the day and a compelling slate of legal, entertainment and talk programs in primetime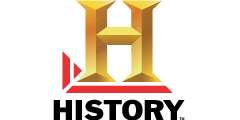 History (HIST)
History is a 24-hour programming service devoted to fulfilling America's passion for history. The network features original and exclusive historical documentaries, movies, and mini-series.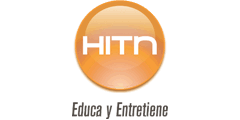 HITN (HITN)
HITN is the first Hispanic Network of Public Television. HITN is dedicated to the issues of Hispanic immigrants and offers educational programming to better the Hispanic experience in the US.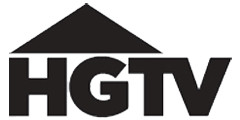 Home and Garden Television
HGTV presents some of America's best home builders, decorators, gardeners and craft experts as they provide practical information to help people make the most of their lives at home.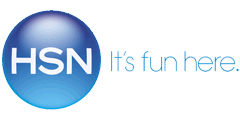 Home Shopping Network
HSN features programs geared to a variety of lifestyles and special interest categories. Great values and quality brand merchandise make HSN a unique and entertaining interactive shopping experience.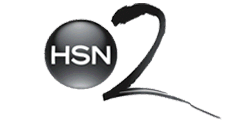 Home Shopping Network 2
HSN 2 features programs geared to a variety of lifestyles and special interest categories. Great values and quality brand merchandise make HSN 2 a unique and entertaining interactive shopping experience.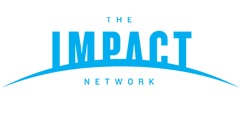 Impact Network (IMPCT)
Exceptional inspirational programming that positively impacts and empowers viewers' spiritual, physical, financial and emotional needs.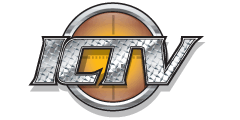 In Country Television
In Country Television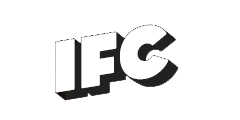 Independent Film Channel (IFC)
The Independent Film Channel is an American TV network that airs independent film and related programming.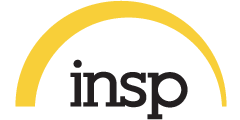 INSP (INSP)
America's fastest-growing network for faith, INSP is where America goes for inspiration! INSP features a diverse lineup with programs from more than 70 ministries and content for the entire family, including specials, original kids shows, and action sports and music programs for teens.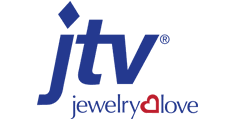 Jewelry Television
Jewelry Television specializes in offering a vast selection of jewelry and gemstones, live - 24 hours-a-day, 7 days-a-week with a commitment to customer satisfaction.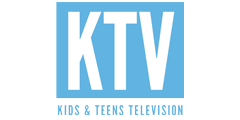 Kids and Teens Television
High-quality programming for youth, from toddlers to teens. Animated shows, talk, music videos, dramas, and educational, health and fitness programs.
Lifetime (LIFE)
Lifetime keeps women entertained, informed and in touch with quality series, original world premiere movies and exciting original specials, as well as public outreach campaigns.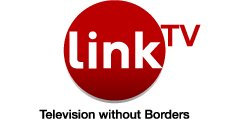 Link Television
Link TV is linking Americans to the world, providing audiences with a global perspective on cultural, political and humanitarian issues, which impact every American's life.
MLB Extra Innings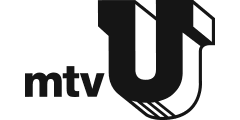 mtvU (MTVU)
mtvU is the largest, most comprehensive network for college students – reaching more than nine million students on nearly 750 college campuses and through distributors in 700 college communities nationwide.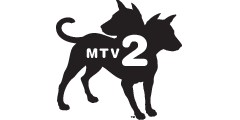 Music Television 2
A 24-hour music video channel, MTV2 is custom-built for music enthusiasts, blending a diverse mix of music with the power of interactive technology.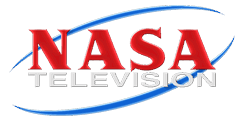 NASA
The NASA Channel provides real-time coverage of NASA activities and missions as well as resource videos for the news media and educational programming to teachers, students and the general public.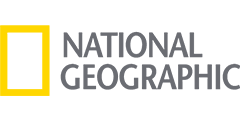 National Geographic (NTGEO)
National Geographic brings adventure, exploration, world culture, and natural science to life through passionate storytelling, spectacular imagery, and expert eyewitness accounts.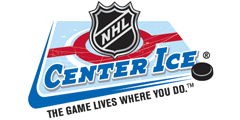 NHL Center Ice
Follow your favorite teams and players all season long. With up to 40 out-of-market games a week, keeping up with all the action from around the NHL® has never been easier. Don't miss your chance to make every game a home game.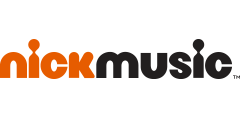 NickMusic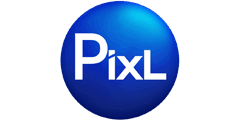 PixL
PixL is the first true family-safe movie channel featuring original movies and miniseries that inspire, entertain, and touch the heart. Timeless dramas, wholesome comedies and love stories that lift the human spirit and span generations -- with the biggest stars from film and television in the world today. All available, anytime, with absolutely no commercial interruptions. Only on PixL.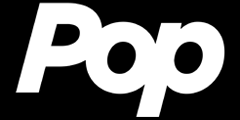 Pop (POP)
Pop is the network dedicated to celebrating the fun of being a fan. Pop was created because it's a great time to see the world through a fan's eyes and because fan-worthy entertainment is being created 24/7/365 in every imaginable form. The inspiration behind Pop is simple: when something stands out from the rest, it Pops!
PPV Event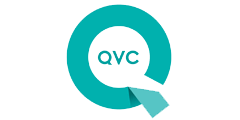 QVC (QVC)
QVC is a home shopping network featuring name brand products at super savings. Fashion, fitness, electronics, home furnishings, tools, jewelry and gift merchandise are highlighted.
QVC2 (QVC2) SD
Beloved brands, welcoming program hosts, stress-free shopping and nonstop entertainment. QVC Plus offers the convenience of watching QVC's previously recorded programming at another time.
REAL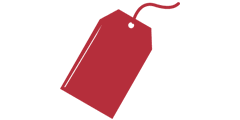 Sale
Sale brings you Bargin left and right on some of your favorite Collectables!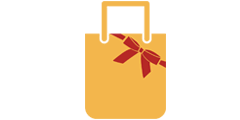 Satellite Response Network
Provides the most popular products in fitness, health and beauty, entertainment, house wares and business opportunities.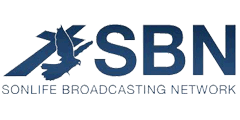 Sonlife Broadcasting Network (SBN)
SBN SonLife Broadcasting Network, an outreach of Jimmy Swaggart Ministries, is a Christian multi-media network. This network offers a variety of live and prerecorded programs, specializing in music and teaching, that appeal to audiences of all generations and backgrounds.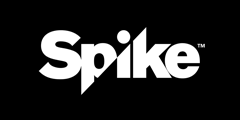 Spike (SPIKE)
Spike knows what guys like, speaking to the bold, adventuresome side of men with action-packed entertainment, including a mix of comedy, blockbuster movies, sports, innovative originals and live events.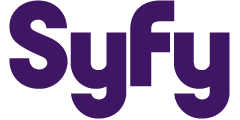 Syfy Channel
Syfy is a television network where "what if" is what's on. Syfy fuels the imagination of viewers with original series and events, blockbuster movies and classic science fiction and fantasy programming.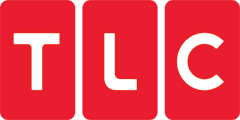 The Learning Channel
TLC engages and entertains with insightful programming that transports viewers into the authentic and revealing lives of real-life extraordinary characters you can learn from....and always does it with heart.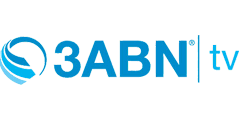 Three Angels Broadcasting Network
Three Angels Broadcasting Network.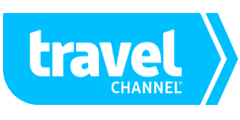 Travel Channel (TRV)
The place to satisfy your urge to experience new things, meet amazing people, and see things you've never seen before. Travel Channel connects subscribers to the world's excitement... CATCH IT!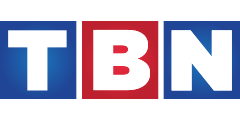 Trinity Broadcasting Network
TBN features the best in faith and inspirational programs including a variety of denominations. Its program formats include worship, variety, music, children's, news, sports, talk and live anointed programs.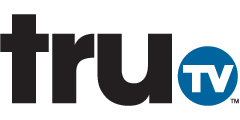 truTV (TRU)
No actors, no scripts, no second takes. truTV is the home of the most exciting REAL stories told by the fascinating people who lived them. With more real, high-stakes originals, truTV is the destination for viewers who want to experience real-life excitement.
Turner Broadcasting System (TBS)
TBS is home to original comedy series, original late-night series, hot contemporary comedies, special events, blockbuster movies; and hosted movie showcases.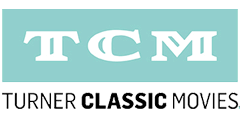 Turner Classic Movies
TCM keeps keep film culture's heart pumping with offerings from Citizen Kane to The Graduate and beyond. TCM is the destination for classic movies, many not available anywhere else

Turner Network Television (TNT)
As the first and only network dedicated to drama, TNT transports viewers from their daily lives onto an emotional and engaging ride filled with riveting stories and unpredictable plots.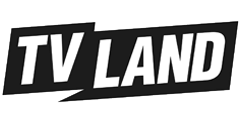 TV Land (TVLND)
TV Land showcases the best in original programming, acquired classic shows and hit movies from the 1950s through the 1980s.
USA Network (USA)
USA Network is cable television's leading provider of original series and feature movies, sports and entertainment events, off-net television shows and blockbuster theatrical films.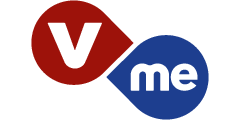 V-ME (V-ME)
The first national Spanish-language public interest channel. V-ME is intelligent entertainment for Latino families in the U.S. With the best children's programming, history, science, technology, news, film, religion, lifestyle and more, V-ME promises to entertain, empower, inspire and educate.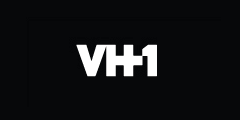 VH1 (VH1)
VH1 connects viewers to the music, artists, pop culture and nostalgia they love.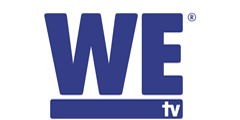 WE: Women's Entertainment
WEtv is an American television channel that is marketed towards women. It features some original programming, such as non-fiction talk shows, as well as made-for-TV movies, older feature films, and reruns of TV shows, it also shows art and fashion documentaries and reality series.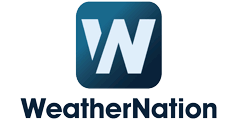 WeatherNation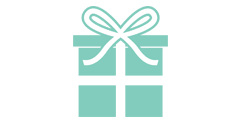 YouTV
Great prices on the best new products offered on TV!