Star connection has been a leader in Home services for over 20 years. We have been connecting and servicing residential customers with Internet, television, phone, security and automation products. With thousands of satisfied customers Star Connection is the best choice for all your home service needs. We partner with the best services such as Satellite systems from DISH and DirecTV and cable providers like COX and Xfinity. We connect you with the best products at the best prices. Give us a call today and talk to one of our friendly knowledgeable consultants.
Dish Network
Up to 290 channels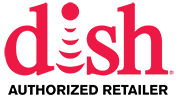 Type: Satellite, 100.00% Availability in 57078
Dish Network provide services to 13.7 million television and 580,000 broadband subscribers.Enjoy hundreds of HD channels, thousands of On Demand choices, and lots of savings when you choose a DISH package. Whether you're a sports fanatic or movie lover, DISH has you covered with over 330 channels available.In fact, on average, DISH offers more channels than most TV providers. Get 3 months of FREE HBO, SHOWTIME, Cinemax, and Starz with any DISH package. With that kind of selection, you can rest assured that DISH has the right channel lineup for you.

DIRECTV
Up to 315 channels

Type: Satellite, 100.00% Availability in 57078
Providers like DIRECTV have moved satellite TV service from rural areas into the mainstream. A wide range of packages, bundled services, and superior DVR equipment make DIRECTV a great value for customers everywhere. DIRECTV specifically excels in the new customer experience, offering free installation and a consumer-centric approach that makes the two-year commitment much easier to swallow. DIRECTV is Best For: Installation

Mediacom
Up to 360 channels

Type: Cable, 1.15% Availability in 57078
Mediacom just covers the basics when it comes to cable, but inexpensive bundles and high marks for reliability earn this provider a top spot in satisfaction among cable providers.

Midcontinent Communications

Type: Cable, 92.48% Availability in 57078
Midcontinent Communications offers service in 4 states. The average download speed on Midcontinent Communications is 100 Mbps. Midcontinent Communications offers service in 511,879 Households. Your best chance of finding Midcontinent Communications service is in South Dakota, their largest coverage area. You can also find Midcontinent Communications in North Dakota, Minnesota, Wisconsin, It is a Cable provider, which means they deliver service by utilizing the cable television lines they are already running to your home. Typically, you will get a cable modem or cable box from which you can connect your in home router.Some people are fine with a cable company that has just a few options. If you are a person who wants the perfect package for your needs and you don't want to compromise, Midcontinent Communications is the right option for you. Rather than offering one-size-fits-all packages that may or may not give you what you want at a price point you can afford, this company has tons of options available within each service. Midcontinent Communications is based in the upper Midwest. Their service area includes North Dakota, South Dakota, Minnesota, and Wisconsin. The home security plans at Midcontinent Communications set them apart from other companies. If home security is a priority to you, why not combine it with your Internet plan and save money? The SmartHOME Home Monitoring and Automation system provides protection against common home security threats, giving you peace of mind whenever you are away from home. Midco Xstream is the service offered for Internet. One of the advantages of Midcontinent Communications is that it does not limit those who use the Internet constantly or those who barely use it at all. It has a package for every level. Packages include connection speeds as high as 200 Mbps. Combining a television service with either home security or Internet allows you to enjoy the benefits of bundled discounts. Cable TV service comes with over 100 HD channels, considerably more than what is offered by many other regional companies. With six available television packages, you should have no problem finding one that works for your household. You can also use features like TiVo and parental controls to have some control over the channels and programs available to your family. Midcontinent Communications specializes in the communication needs of the upper Midwest. Check out their service map and available packages to get started.

Local Channels in Yankton
Sioux Falls, SD - ABC (KSFY), Sioux Falls, SD - CBS (KELO), Sioux Falls, SD - CW (KSFY2), Sioux Falls, SD - FOX (KTTW), Sioux Falls, SD - NBC (KDLT), Sioux Falls, SD - PBS (KCSD), Sioux Falls, SD - PBS (KSMN)