Star connection has been a leader in Home services for over 20 years. We have been connecting and servicing residential customers with Internet, television, phone, security and automation products. With thousands of satisfied customers Star Connection is the best choice for all your home service needs. We partner with the best services such as Satellite systems from DISH and DirecTV and cable providers like COX and Xfinity. We connect you with the best products at the best prices. Give us a call today and talk to one of our friendly knowledgeable consultants.
Dish Network
Up to 290 channels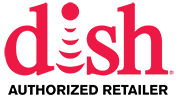 Type: Satellite, 100.00% Availability in 30639
Dish Network provide services to 13.7 million television and 580,000 broadband subscribers.Enjoy hundreds of HD channels, thousands of On Demand choices, and lots of savings when you choose a DISH package. Whether you're a sports fanatic or movie lover, DISH has you covered with over 330 channels available.In fact, on average, DISH offers more channels than most TV providers. Get 3 months of FREE HBO, SHOWTIME, Cinemax, and Starz with any DISH package. With that kind of selection, you can rest assured that DISH has the right channel lineup for you.

DIRECTV
Up to 315 channels

Type: Satellite, 100.00% Availability in 30639
Providers like DIRECTV have moved satellite TV service from rural areas into the mainstream. A wide range of packages, bundled services, and superior DVR equipment make DIRECTV a great value for customers everywhere. DIRECTV specifically excels in the new customer experience, offering free installation and a consumer-centric approach that makes the two-year commitment much easier to swallow. DIRECTV is Best For: Installation

TruVista
TruVista
Type: Cable, 100.00% Availability in 30639
TruVista offers service in 2 states. The average download speed on TruVista is 10 Mbps. TruVista offers service in 22,339 Households. Your best chance of finding TruVista service is in South Carolina, their largest coverage area. You can also find TruVista in Georgia, It is a Cable provider, which means they deliver service by utilizing the cable television lines they are already running to your home. Typically, you will get a cable modem or cable box from which you can connect your in home router.Whether you want to upgrade your current Internet package or you are looking for Internet service for the first time, you have plenty of companies to choose from. In addition to comparing bundles from national Internet service providers, don't forget to look into companies that serve your specific area, such as TruVista TruVista makes a point of advertising their bundles. While all of their services are competitive on their own, they are especially competitive when you bundle them. Upon comparing individual service prices and bundled packages, you may find that bundles reflect a significant discount. To make a residential or business bundle, you can add and customize services to your liking. TruVista phone services are noted for their security and reliability. The company provides free wire maintenance and you can select a set of call features that suits your telephone usage. With a television package, you enjoy free high definition on many channels and DVR throughout your home. Depending on your budget, you can pick from several different television packages. One of the benefits of working with this company is the diversity of their Internet plans. On the low end, the most inexpensive package offers speeds up to 768 Kbps. Those who use their Internet for gaming, multiple devices, or downloads can scale up to a speed of 35 Mbps. TruVista offers some services that you may not find with other Internet companies. They have a number of wireless service plans and are an approved AT&T retailer. Security plans offer a variety of services, including free installation, TruAlert, and TruTouch. On the business side of TruVista, you can enjoy the services listed above. However, you can also sign up for managed Wi-Fi, Metro Ethernet, hosted firewall, business DSL, and network integration. TruVista currently serves parts of South Carolina and Georgia. If you live in this area, contact TruVista to learn more about current deals and promotions.

Local Channels in Franklin Springs
Greenville, SC - ABC (WLOS), Greenville, SC - CBS (WSPA), Greenville, SC - CW (WYCW), Greenville, SC - FOX (WHNS), Greenville, SC - IND (WGGS), Greenville, SC - MNT (WMYA), Greenville, SC - NBC (WYFF), Greenville, SC - PBS (UNCEX), Greenville, SC - PBS (UNCTV) HD, Greenville, SC - PBS (WNTV), Greenville, SC - PBS (WUNF)