Star connection has been a leader in Home services for over 20 years. We have been connecting and servicing residential customers with Internet, television, phone, security and automation products. With thousands of satisfied customers Star Connection is the best choice for all your home service needs. We partner with the best services such as Satellite systems from DISH and DirecTV and cable providers like COX and Xfinity. We connect you with the best products at the best prices. Give us a call today and talk to one of our friendly knowledgeable consultants.
Dish Network
Up to 290 channels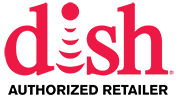 Type: Satellite, 100.00% Availability in 28659
Dish Network provide services to 13.7 million television and 580,000 broadband subscribers.Enjoy hundreds of HD channels, thousands of On Demand choices, and lots of savings when you choose a DISH package. Whether you're a sports fanatic or movie lover, DISH has you covered with over 330 channels available.In fact, on average, DISH offers more channels than most TV providers. Get 3 months of FREE HBO, SHOWTIME, Cinemax, and Starz with any DISH package. With that kind of selection, you can rest assured that DISH has the right channel lineup for you.

DIRECTV
Up to 315 channels

Type: Satellite, 100.00% Availability in 28659
Providers like DIRECTV have moved satellite TV service from rural areas into the mainstream. A wide range of packages, bundled services, and superior DVR equipment make DIRECTV a great value for customers everywhere. DIRECTV specifically excels in the new customer experience, offering free installation and a consumer-centric approach that makes the two-year commitment much easier to swallow. DIRECTV is Best For: Installation

Charter
Up to 200 channels

Type: Cable, 100.00% Availability in 28659
Charter struggles with a reputation for poor customer service but has been making improvements to earn FCC approval for their recent merger with Time Warner Cable.

CenturyLink
Up to 340 channels

Type: IPTV, 81.50% Availability in 28659
For a fiber-optic provider, CenturyLink is scraping the bottom of the barrel, largely due to issues with reliability, outages, and expanding service areas without appropriate support.

Wilkes Telephone and Electric Co.

Type: IPTV, 34.97% Availability in 28659
Wilkes Telephone and Electric Co. offers service in 1 states. The average download speed on Wilkes Telephone and Electric Co. is 25 Mbps. Wilkes Telephone and Electric Co. offers service in 3,426 Households. Your best chance of finding Wilkes Telephone and Electric Co. service is in Georgia, their largest coverage area. It is a DSL provider, which means they deliver service through your traditional phone lines. Internet service enters the house through a common phone outlet, which is connected to a DSL modem. From here you can connect your wifi router or use an Ethernet cable.

Local Channels in North Wilkesboro
Greensboro, NC - ABC (WXLV), Greensboro, NC - CBS (WFMY), Greensboro, NC - CW (WCWG), Greensboro, NC - FOX (WGHP), Greensboro, NC - IND (WLXI), Greensboro, NC - ION (WGPX), Greensboro, NC - MNT (WMYV), Greensboro, NC - NBC (WXII), Greensboro, NC - PBS (UNCTV) HD, Greensboro, NC - PBS (WUNL)