Star connection has been a leader in Home services for over 20 years. We have been connecting and servicing residential customers with Internet, television, phone, security and automation products. With thousands of satisfied customers Star Connection is the best choice for all your home service needs. We partner with the best services such as Satellite systems from DISH and DirecTV and cable providers like COX and Xfinity. We connect you with the best products at the best prices. Give us a call today and talk to one of our friendly knowledgeable consultants.
Dish Network
Up to 290 channels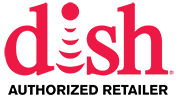 Type: Satellite, 100.00% Availability in 17078
Dish Network provide services to 13.7 million television and 580,000 broadband subscribers.Enjoy hundreds of HD channels, thousands of On Demand choices, and lots of savings when you choose a DISH package. Whether you're a sports fanatic or movie lover, DISH has you covered with over 330 channels available.In fact, on average, DISH offers more channels than most TV providers. Get 3 months of FREE HBO, SHOWTIME, Cinemax, and Starz with any DISH package. With that kind of selection, you can rest assured that DISH has the right channel lineup for you.

DIRECTV
Up to 315 channels

Type: Satellite, 100.00% Availability in 17078
Providers like DIRECTV have moved satellite TV service from rural areas into the mainstream. A wide range of packages, bundled services, and superior DVR equipment make DIRECTV a great value for customers everywhere. DIRECTV specifically excels in the new customer experience, offering free installation and a consumer-centric approach that makes the two-year commitment much easier to swallow. DIRECTV is Best For: Installation

XFINITY
Up to 260 channels
Type: Cable, 95.44% Availability in 17078
XFINITY from Comcast is the largest cable provider in the United States.XFINITY from Comcast offers service in 41 states.XFINITY from Comcast offers cable internet access.XFINITY from Comcast offers service in 8,029 zip codes nationwide.

Atlantic Broadband
Up to 240 channels

Type: Cable, 0.88% Availability in 17078
Atlantic Broadband offers service in 10 states. The average download speed on Atlantic Broadband is 1 Gbps. Atlantic Broadband offers service in 31,666,928 Households. Your best chance of finding Atlantic Broadband service is in District of Columbia, their largest coverage area. You can also find Atlantic Broadband in Massachusetts, New York, Pennsylvania, and many others. It is a Cable provider, which means they deliver service by utilizing the cable television lines they are already running to your home. Typically, you will get a cable modem or cable box from which you can connect your in home router.Looking for Internet service for your home or business? Atlantic Broadband offers a range of affordable plans to people in a specific service area. The most complete coverage is currently offered in Pennsylvania, Maryland, Connecticut, and Florida. One of the main benefits of Atlantic Broadband is its range of bundles. These bundles make it easy to quickly choose a plan that aligns with your family's Internet and television usage habits. The Double Play bundle combines cable television and Internet service. The Triple Play bundle offers everything the Double Play bundle does, plus home phone service. If you purchase television service through Atlantic Broadband, you can tune into your chosen shows via computer, tablet, or smartphone in addition to your television. It's easy to add access to popular apps, including Netflix. Television packages come with TiVo, which you can use to record up to six shows at once. Internet is one of Atlantic Broadband's specialties. Wireless home networking allows you to connect every device in your home, including tablets and phones. Speeds are significantly higher than DSL connection speeds, so this is a great option for large families or gamers. Businesses can also benefit from the services on offer at Broadband Internet. Business Internet speeds are as high as 10G, and inclusive phone service means that your employees can make calls freely without worrying about overage fees. Managed network support guarantees 99.95% uptime and prompt response to downtime. Business bundles are similar to what Atlantic Broadband offers for residential customers. FlexTrunk offers PRI & SIP Trunk integration, crucial for many businesses. In metropolitan areas, you may have fiber-optic service as an option. Atlantic Broadband has several metro Ethernet networks. Business and home customers on the Atlantic coast can find what they need at Atlantic Broadband. Check out their service area and compare bundles.

Local Channels in Palmyra
Harrisburg, PA - ABC (WHTM), Harrisburg, PA - CBS (WHP), Harrisburg, PA - CW (WHP3), Harrisburg, PA - FOX (WPMT), Harrisburg, PA - IND (WGCB), Harrisburg, PA - NBC (WGAL), Harrisburg, PA - PBS (WITF)