Star connection has been a leader in Home services for over 20 years. We have been connecting and servicing residential customers with Internet, television, phone, security and automation products. With thousands of satisfied customers Star Connection is the best choice for all your home service needs. We partner with the best services such as Satellite systems from DISH, DirecTV and HughesNet and cable providers like COX and Xfinity. We connect you with the best products at the best prices. Give us a call today and talk to one of our friendly knowledgeable consultants.
AT&T
Internet type: Fiber-Optic
Max. Available Speeds
6
Mbps download
0.512 Mbps upload
AT&T offers service in 21 states. The average download speed on AT&T is 10 Mbps. AT&T offers service in 107,329,041 Households. Your best chance of finding AT&T service is in Illinois, their largest coverage area. You can also find AT&T in Kansas, California, Oklahoma, and many others. It is a DSL provider, which means they deliver service through your traditional phone lines. Internet service enters the house through a common phone outlet, which is connected to a DSL modem. From here you can connect your wifi router or use an Ethernet cable.

Windstream
Internet type: DSL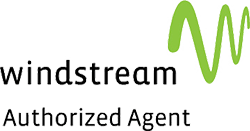 Max. Available Speeds
25
Mbps download
25 Mbps upload
Windstream is the 5th largest DSL provider in the United States.Windstream offers service in 46 states.Windstream offers DSL internet access.Windstream offers service in 12,699 zip codes nationwide.

Cox Communications
Internet type: Cable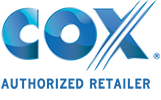 Max. Available Speeds
1000
Mbps download
35 Mbps upload
Cox have superior equipment compared to other cable competitors.

HughesNet
Internet type: Satellite

Max. Available Speeds
25
Mbps download
3 Mbps upload
HughesNet is the largest satellite provider in the United States. Satellite internet is never mind-blowing, but HughesNet offers consistent speeds across the country, and its service has gotten much better in recent years. HughesNet Gen5 lets you do more of everything you love, wherever you live in contiguous United States, including Alaska! As long as you have a clear view of the Southern sky, you have access faster speeds, more data, and built-in Wi-Fi.

Share this page:
SEARCH NOW for special deals and pricing from Star Connection! See more. Talk more. Do more.
In as little as 30 seconds, you'll see the best Star Connection Bundle deals. Simply enter your address and email address into the safe and secure form.
Check Internet providers by street or by Zip code
See near by cities